DELUXE Series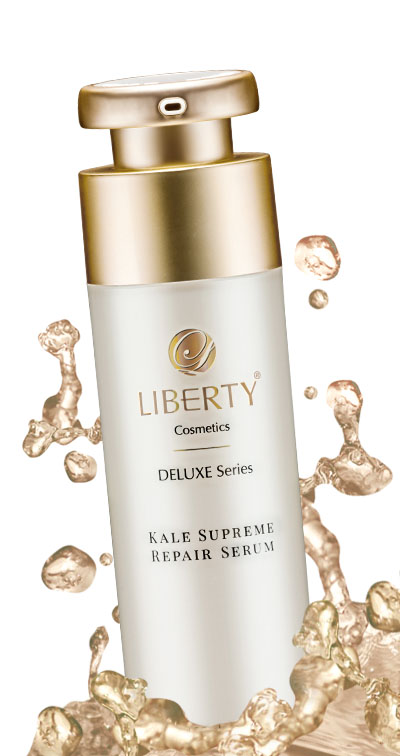 Ingredients
Kale Leaf Extract, Seaweed Extract, Matricaria Flower Extract, Hydrolyzed Wheat Protein
Key Ingredient - Kale leaf extracts
Rich in Vitamin A, E, K and Anthocyanins
Vitamin A helps to repair and nourishes skin tissues.





Vitamin E reduces inflammation, soothing sunburn and improving skin tone.





Vitamin K is anti-aging and reduces the appearance of dark circles.





Anthocyanins, one of the most common antioxidant substances in the human body, offering a promising anti-aging effect, and helps to minimize pores and firms up contours.




Function
Highly active repair factor, multiplying the revitalization effect and provide the skin with endless streams of moisture and oxygenic energy, promotes the formation of collagen, anti-wrinkle and reduces fine lines.





Hydrolyzed Wheat Protein is rich in Cystine and plant-based Ceramide can effectively regulate sebum and moisture balance of the skin, reduce the phenomenon of skin desquamation, and has a potent water-locking ability.





Suitable for all skin types, especially suitable for IPL, use after laser treatment or use on damaged skin.




| | | |
| --- | --- | --- |
| Kale Supreme Repair Cream | 50ml | R1045 |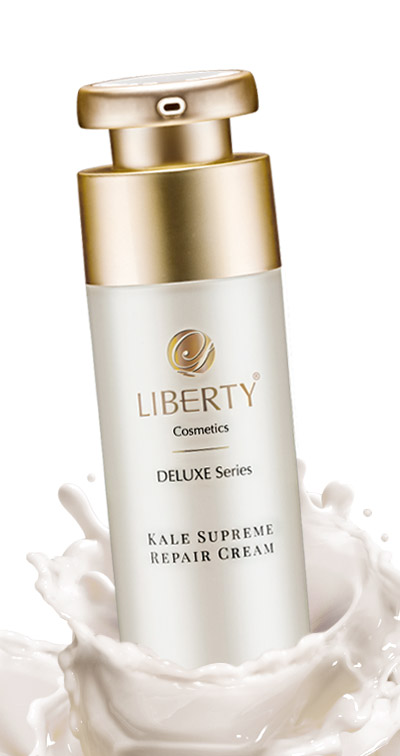 Ingredients
Kale Leaf Extract, Olive Squalene Extract, Centella Asiatica, Hyaluronic Acid
Function
In comparison to other antioxidants, the substantial amount of olive squalene acts as a substitute for the skin's own squalene, which is the primary ingredient in the skin's natural oil secretion and efficiently shields skin cells from free radicals.





It also has another special property that allows it to produce oxygen when combined with water molecules, thus raising the oxygen content of cells, boosting cell vitality, and accelerating metabolism.





In the skin's dermis, Centella Asiatica can increase the formation of type 1 Collagen, lessen fine wrinkles, and cause the skin to appear smoother and firmer.





According to studies, it is very anti-oxidative, softens and moisturizes the skin, and also creates a protective barrier with other sebaceous gland lipids, locking in moisture and preventing dehydration while externally shielding the skin from UV damage. instantly moisturizes skin, and within 24 hours, can improve skin hydration by up to 50%.





It is good for all skin types, especially sensitive skin, and is free of caffeine and irritants. The relaxing scent of the blue water-gel-like texture and the healing perfume of the kale leaf extract make for an extremely irresistible product.




Use
After cleansing and toning in the morning and evening, take 2-3 drops of Kale Supreme Repair Serum and apply evenly all over the face, then follow with 2-3 drops of Kale Supreme Repair Cream, massage gently until absorbed.