Sunblock Care
Sunblock Essence Protector SPF30
(a. White (Moisturizing) / b. Ivory / c. Natural/ d. White (Fresh))

30ml / 100ml

R1015 a/b/c/d
S1015 a/b/c/d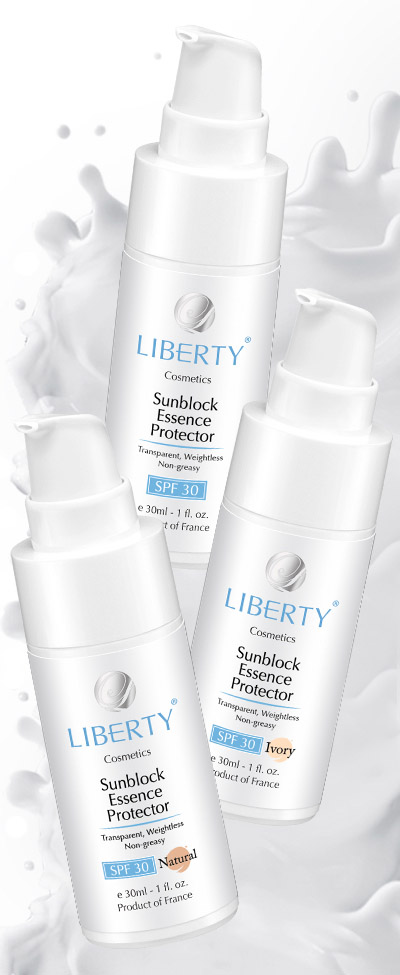 Ingredients
Titanium Dioxide, Hyaluronic Acid, Chamomile,
Glyceride, Physical Sunblock, Vitamin C & E.
Function
Contain natural vitamin C & E with Anti UV radicals.





Extensively mitigate damage done by UVA and UVB.





With SPF30, prevent formation of Melanin pigments.





An effective antioxidant, applicable before make-ups, non-greasy and will not block up pores.





Relieve exhaustion and dullness in skins.




Use
Apply during daytime after cleansing and using essence, take appropriate amount and spread evenly on face and neck, gently massage until fully absorbed.